Weekly Newsletter | December 17, 2021
Happy Holidays!
All of us at Qualia want to thank you, from the bottom of our hearts, for your very generous gifts today. Please know that spending every day with your children is one of the best gifts we could have, and we look forward to more adventures in the new year. We wish you all a safe, warm, cozy winter break with deep discourse and wonderful adventures. We look forward to seeing your faces on January 3rd for our first day of January Institute, where students will further develop our school campus and culture with their incredible input and insight.
Council Update
During council we addressed what Deeper Learning means to each of us. Everyone contributed by either sharing their definition of Deeper Learning, or their experience with Deeper Learning both at Qualia and in previous academic environments. One thing is for sure, we have all grown and continue to grow from our experiences
Neighborhood Caroling
After council we gathered to write cards to our neighbors in gratitude for the welcome they have offered to us since the day we arrived on campus. One of our students asked if we could add caroling while we hand delivered our cards and the neighbors were treated with festive carols!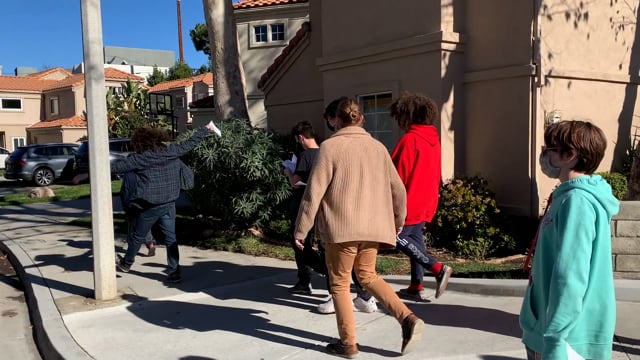 Marshmallows and Inventions
Deeper Learning is… roasting marshmallows (and inventing new ways to roast marshmallows) over a fire pit with students and faculty and discussing philosophical approaches to winter break. In other words, consuming sugar and going home to reflect on what an amazing year it has been at Qualia.